Show all 6 days away
Friends who like to travel can pay attention to Tang Bohu. The name of sina Weibo is Tang Bohu 2012    If Thailand is a yearning and mysterious Buddhist country, but Phuket is a place full of stories, and I am the boy who yearns for stories. Seeing you is the most beautiful story that happened to me, a story that I never want to see at the end. After coming, the days quietly changed. When the first ray of sunshine in the early morning sprinkled on the window of the hotel and then came to the head of the bed, this familiar feeling made me heartbeat, chicken move and excited. When I first heard the birds outside the window in the early morning, this leisurely hearing made me feel the beauty and harmony of nature, appreciate and sing for it. Although the weather in Phuket is still very hot, it is still very hot. I can't feel the heat of the sun. Maybe I forgot her fever and was moved by the scenery here. Every evening I always go to the swimming pool to swim for a while, which is a kind of hobby, but also a kind of freedom. Every evening I always go to Badong beach to see the beautiful sunset, which is a kind of relaxation and enjoyment. I like this kind of night, beautiful, quiet and comfortable. I like the sky here. It's so clear, clean and comfortable. Especially in these days, I need to release my mind. Every day I miss you is a beautiful sadness and sweet melancholy. However, I am standing beside you now. Like to see your face blown by the wind, like to listen to your voice. I am willing to, as always, without looking back into your arms - oh. sea. I'm coming.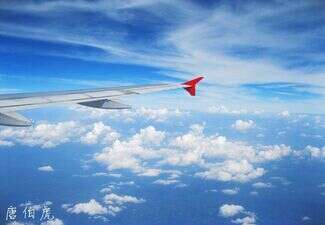 Bangkok
Thailand self help tour Complete Introduction Download Zone: BHU share Thailand free tour, Bangkok, Phuket and Pipi island. 2400 yuan, four stars in seven days!   How do BHU do it? You can download pdf version of introduction: detailed introduction of Bangkok, Phuket Island and PP island. High definition version of Chinese map, value-added Hotel recommendation, common English for overseas travel, Thai Chinese English trilingual Thai menu. Download the introduction as soon as possible: http://pan.baidu.com/share/link?shareid=2591549323&uk=3979823807 Actually, it's very easy to go abroad. Print out the itinerary, I got up at 6:00 a.m. on February 15th, carrying a backpack and setting out like this. Early spring morning, the weather is a little cold, the street is not a lot of people. I took the bus to Xiamen Binnan long distance bus station. I arrived at the bus station half an hour in advance, but I haven't started checking in yet. After a while, I got on the 8:20 bus to Shenzhen. At the beginning of my free trip to Thailand, I sat in a sleeper. As soon as I got on the bus, I lay down to sleep. Looking out of the window, I felt a little reluctant. I was going abroad, and the car drove away slowly. It takes about 8 hours to arrive in Shenzhen, go to the airport and wait for the plane to fly to Thailand. It takes about 2 hours to arrive from one country to another. I'm here in Thailand. Everyone has their first time. I'm very excited and excited when I go abroad for the first time. After arriving at Bangkok airport, I went to the canteen to have a meal. I had Thai chicken rice for the first time and Thai food for the first time.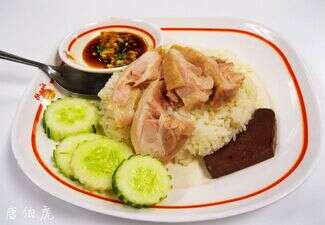 Bangkok
Coral and beautiful shells found by the sea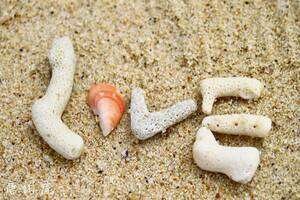 Bangkok
Luggage preparation form for going abroad: when everyone goes abroad, they must take their luggage with them. And some people have to take a lot of luggage. As a poor traveler like me. I don't have to buy any luggage tickets. This can save a lot of money. Because, I just need to bring something. Here is my summary. It's something you usually need to go abroad for 5-7 days. At that time, I weighed it by myself. It was only 4.2kg in total. Air Asia can carry 7kg luggage for everyone for free. Explain the form I made below: this form was written by Bohu when he went to Thailand. It was sent to the travel forum without watermark. As a result, it was used by many travel agencies and travel media microblogs, and it was reproduced crazily. As a result, my form became very popular, You can search on microblogs   Overseas travel preparation form   And the author of this form is me
Itinerary: itinerary time: February 15-21, 2011, a total of 7 days. Round trip: take off at 23:20 pm on February 15, 2011 -- arrive at Suvarnabhumi Airport in Bangkok at 1:40 pm on February 17, 2011 -- take off at Suvarnabhumi Airport in Bangkok at 12:45 pm on February 17, 2011 -- arrive at Phuket airport at 14:00 pm on February 20, 2011 -- take off at 19:10 pm on February 20, 2011 -- take off at Bangkok airport in Thailand at 10:50 pm on February 21, 2011 at 08:00 am on Shenzhen Baoan International Airport -- take off in the morning The schedule to Xiamen (9:00) is as follows: February 15, 2011    In the morning, I took a bus from Xiamen Binnan bus station to Shenzhen. That is to say, we will arrive at Shenzhen Luohu qiaoshe bus station at 5:00 p.m. on February 15. Take the airport express to the airport. February 15, 2011    At 11:20 PM, Shenzhen Bao'an International Airport departs for Bangkok airport, Thailand, and the arrival time is 1:40 am on February 16, 2011. After arriving and checking in, spend 2:00-6:00 at Bangkok airport, walk around the whole airport, and then have a rest in McDonald's( Because it is too late, there is no car to arrive at the hotel, which can save a late accommodation fee). February 16, 2011    At 6:30 in the morning, take the air rail to Kaoshan Road Hotel, check in the hotel (book the hotel before you go), and start to visit Bangkok after a little rest. Go to the Grand Palace, jade Buddha Temple, Lying Buddha Temple, and then go to the opposite side to visit Zhengwang temple, marble Buddha Temple, parliament building, weimanmo palace. In the afternoon, go to: worship four Buddha + visit sister GUI + go shopping + have dinner. February 17, 2011    Check out in the morning, then take a taxi to Bangkok airport, then fly to Phuket. After arriving in Phuket, go to the hotel near Badong beach and check in. Then we started to play Phuket. Book a day trip to Phuket tomorrow. February 18, 2011    In Phuket. Then go to PP island and start a one-day tour of Phuket in the morning. Go to Bamboo Island, coral island, Emperor Island, Monkey Island, bird's nest cave, 007 Island, snorkeling, etc. Back to Badong beach in the evening to watch the sunset. Swimming. Go to Badong in the evening and eat in Carrefour. February 19, 2011    To ride an elephant, to Phuket in the afternoon. After watching the sunset. Go to Badong bar street in the evening. Check out in the morning of February 20, 2011, then take a last look at Badong beach, then go back to the hotel lobby and wait for minibus to pick up and go to Phuket airport, and fly to e-bangkok. Eat at Bangkok airport. After queuing for boarding pass, after queuing for security, Bangkok airport to Shenzhen by plane. End the trip. Arrive at Shenzhen airport at 23 p.m. and stay in the hotel opposite for one night. At 8:00 a.m. on February 21, 2011, Shenzhen Bao'an International Airport flew back to Xiamen (9:00 a.m.) this time, I was always very lucky. The plane from Shenzhen to Bangkok took off on time and was ready to land. From Bangkok to Phuket, it landed at Phuket International Airport exactly. Only when Phuket returned to Bangkok, it was a little late. Maybe it's because there are too many people coming to Phuket and there are long lines when checking in. But it won't affect the mood of going home. Detailed expense list of Tang Bohu's trip to Thailand in February 2011  :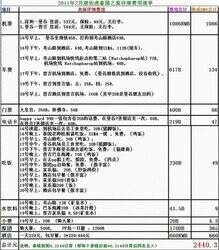 Bangkok
After arriving in Bangkok, my first stop was to visit the grand palace. When I walked into the courtyard of the Grand Palace, the first thing I saw was the pagoda style spire, straight into the cloud night, and the fish scale shaped glass tiles shining brilliantly in the sun. Entering the second gate, a magnificent three story building is displayed. This is the largest main hall in the Grand Palace - jieji palace. The characteristic of jieji palace is that its basic structure belongs to the Victorian architectural art of England, while the top of the three square spires on the top is Thai style roof. To the west of jieji palace is Lushi palace. This is the first imperial palace built in the Grand Palace, and it is a traditional Thai building. In the Lushi palace, there are royal seats and beds made in the era of King Rama I, which are listed as the first-class works of art of Rama Dynasty. On the left side of the smiling Buddha, you will see the same, resplendent, shining in the sun. It's an eye opener. I wish it were a gold mine. It's so big. What a high price it is. This may be the representative of all buildings. It's so Thai. It's a model of the Grand Palace in Thailand. It's an extraordinary feeling.                                                           The Grand Palace is a collection of Thai architecture, painting, sculpture and decoration art. Its style has distinctive Siamese architectural art characteristics, and is highly appreciated by visitors from all over the world. It is known as the grand palace  " Thailand art encyclopedia. There are four magnificent buildings in the Grand Palace, namely hakri palace   Maha   Prasad, Dusit   Maha   Prasad, amarin   Winitchai   Hall and Wat   Phra   Kaeo)。 The king's palace has a wonderful scenery. Together with the Jade Buddha Temple, it is the symbol of Bangkok and a must for tourists to Thailand. Since 1946, jilada palace has been built in the east of Dawang palace. Lama IX moved to live in the new palace. Dawang palace was opened to the public and became a famous tourist site in Thailand. Dawang palace is now the Ministry of state. In front of Dawang palace, there is an oval square with luxuriant trees on both sides, surrounded by major universities, government offices, Thailand's National Museum, National Theater, National Museum of art and Bangkok's patron saint temple. Wangjiatian square, outside the palace of the king, was once used as a Royal Square. Today, every spring ploughing Festival and Thai new year, the king presides over the celebration ceremony here. The spire palace of Sutai savang on the east palace wall is very spectacular. The courtyard is full of flowers and trees. It looks like a beautiful big garden.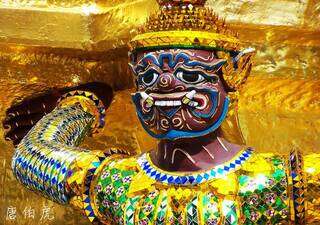 Bangkok
At the gate of the palace, there are two large water tanks with water lilies growing on them. In Thailand, water lilies may represent a kind of peace. How beautiful the water lily is. The newly opened water lily attracted several bees to collect honey. It's buzzing. When you are at another gate of the palace, you will be surprised to find that there are many door gods with different looks holding the small palace with both hands. This kind of door god is different from the big one. After that, I go to the Wofo temple. After walking around for a long time, I bought a ticket to see the biggest Reclining Buddha in front of the door of the reclining Buddha Temple. This Reclining Buddha is really big enough. If you think about it, he will sleep in a big palace alone. Even his feet can be bigger than several people, and his toes are even bigger.
Bangkok
Traffic tips: the following is how to walk from Kaoshan road to the Grand Palace: as shown in the figure below, there are two ways to walk from Kaoshan road to the Grand Palace, which are at the two ends of Kaoshan road. Divided into: red and blue two ways. The red and blue circles indicate the starting point and station of each line. Look at the picture: Tips: answers about meeting cheaters on the way to the grand palace. When you get to the Grand Palace, some local people will drive Tutu cars and tell you in Thai that the Grand Palace is closed today. Let me take you to other places. Or. Let me take you to the grand palace. You should be on your guard at this time. Maybe this is the legendary liar. You don't pay attention to him, just don't know anything. Then go your own way and let him say it.
Bangkok
After visiting, you can go back to the hotel and walk around Kaoshan road in the evening. The night life of Kaoshan road is very rich. Thai snacks are all concentrated here. Maybe you will see many snacks you have never seen in Bangkok for the first time, and Kaoshan road can let you eat what you want. Here you can eat all kinds of Thai food, as long as you have time, In this beautiful night, I am waiting for the arrival of tomorrow.
Bangkok
You can eat all the delicious food in Thailand if you want to take Kaoshan road
Bangkok
Roast squid. It's really delicious
Phuket
All kinds of fried rice
Phuket
The next day, I went to Bangkok airport to change the boarding sign and wait for the plane at the departure gate. Foreigners came here early. Maybe there is no place for fun in Bangkok. Maybe I'm tired of life in Bangkok and it's not worth staying too long. In Bangkok, Phuket is the good place we want to go. I'm waiting at Bangkok International Airport for a plane to Phuket. From the day I met you, I thought of you in my heart, oh, sea. If life is a one-way street, please walk in front of me from now on, so that I can see you from time to time; If life is a two-way road, please let me follow you all the way, through the vast sea of people, never lose my way. Phuket, I'm really here. Below is the beautiful Phuket beach. In the sky glides a sunlight, the sky a white cloud, in front of my eyes, this is what I want to see. Looking down, in the vast sea, the sea becomes very blue, and the blue becomes black. Sometimes the plane flies up, sometimes it flies down, sometimes it is stable in the sky, so you can't feel it flying. It's really beautiful when the plane shuttles over the white clouds and under the space. Only I can experience it personally. From the plane to the ground, the rivers throw into the sea, and the houses look very small. The plane slowly drives over the sea. Look, that's the sea. After the hotel was settled, I arrived at Badong beach, just at sunset. It's really beautiful. There are fewer and fewer people on the beach. The children played so hard that they forgot the time. The beach chair has already been put away. Waiting for a beautiful sunset.
Phuket
Beautiful sunset on Badong beach, Phuket Island
Phuket
After that, on the streets of Padang beach in Phuket, Padang is full of vitality at night, and the nightlife is very rich. At the entrance of the factory, you can see the beautiful light decoration. Slowly, after returning to the hotel, I jumped into the swimming pool and looked up at the big round moon. Homesickness, only under the heart, but on the heart.
Patong Beach
Beautiful light decoration.
Patong Beach
My hotel in Padang beach, Phuket: Deevana   Patong   Resort  &  Chinese name of Spa: Puji island tiwana Badong resort official website: http://www.deevanapatong.com The hotel I stayed in was a four-star hotel. At that time, I got a special price half a year in advance, 220 yuan a night for breakfast   The hotel is very big. There are five swimming pools. When I see the swimming pool, I want to jump. This is what I like.
Patong Beach
My hotel is a four-star hotel with five swimming pools, which I like. The sharp building in the middle is the place for breakfast, and below is another swimming pool. The architecture of the hotel is very Thai.
Patong Beach
It's a new day. I get up at 6 am and wait in the hotel lobby. The car arrived at the hotel on time. The driver asked me in the lobby. I took out my order and he looked at it. Yeah, and then get in the car. We're leaving Phuket wharf. It's a one-day tour of the island. After a long journey of about two hours. We finally got to PP island. Beautiful. Next is another scenic spot --- bird's nest cave
Patong Beach
The beautiful PP island has arrived. Look at the blue sea, I like her
The water on PP island is so blue and green that fish swim around. At the first glance, I looked under the sea and saw a lot of tropical fish.
Next, we are going to xiaopp Island, also Maya Island, to go snorkeling. The ship's motor. It's spinning faster. Go to the snorkeling place quickly. In this section of the sea. You can see a lot of strange stones. Some grow in the sea. It's very special. Some stone walls have many colors. The sea is as green as ink. The boat ran. The sea breeze is very strong. You can also walk up to the deck of the ship. Learn the classic pose from Titanic. Raise your hands horizontally. Add Shanghai wind to blow Buddha. I want to finish. You'll never forget this posture. If the sea water is splashed very high, the two measuring surfaces will be washed by the sea water. It doesn't matter. Let the sea be more violent. I went to Bamboo Island again. It's beautiful. It's a white beach. After that, we will go back to PP island and eat on it. It's so beautiful. The sea water is so clear that we can see the fish swimming in the sea. It's so blue and green. The sand on the beach is very fine.
Time is fast. I played all the places I should play in the afternoon. The scenery here is also very beautiful. I'm sorry. I'll come again next time. The streetscape of PP Island, although I didn't stay on PP island for long. But, for the beauty of this place   The beach slowly attracted me. However, there is no way to leave. I always have to leave. The bed in the hotel is waiting for me to go back. Goodbye. It's another morning. The sunshine outside the window shines into the bed of the room. The bird's call comes leisurely outside the window. I slowly open my eyes and look at the time. Oh, it's more than eight o'clock, breakfast. therefore. I jumped out of bed and had a hot shower. I'm going to eat the rich breakfast in legend. Psychology has been thinking: to make up for yesterday.
I think it's a very rich breakfast. It's all self-service. Breakfast has a lot of things: bread, rice, fruit, salad, bacon, on-site desserts, on-site fried eggs, drinks, sushi, sausages and so on, and many I can't name, of course. I didn't finish everything. I also think breakfast can be used as lunch. ha-ha. I'm so full.
Oh, it's really good. After eating, I'll ride an elephant and then go to Phuket. How time flies. A few days is not enough time to play Phuket, there are too many places to play, after arriving at the Phuket Town bus station. Get off. This is Phuket.
Phuket
After getting out of the car. I started to go my own way. Phuket is a relatively pure local characteristic. Including some snacks are local characteristics. It's not as international as Badong beach. To come here is to have a taste of snacks, to see the buildings, to walk and eat. Then come back. Phuket Town is not as lively and quiet as Badong beach. Hotels are also very cheap. Low consumption. There are few foreign tourists here. The clock tower below is an important landmark in Phuket. In fact, it is a clock tower. Still, the clock will go.
Phuket
Phuket Town is the best embodiment of local characteristics, including buildings, snacks and so on. When you are free in Phuket Island, you can also go to Phuket Town to have a look and eat delicious food
Phuket
Phuket Town is the best embodiment of local characteristics, including buildings, snacks and so on. I visited them one by one, and then I drove back to my hotel. Look at the five lovely swimming pools. I always miss the feeling of being in the swimming pool every night. In the evening, I walk along the beach. This time is a good time to watch the sunset. Watching the beauty of the sunset always makes me not want to leave. But I'm leaving Phuket tomorrow, too. Time flies. A few days will soon pass. Life is beautiful. We should know how to live, how to cherish life and how to love life.
I got up after seven in the morning. Today, I will leave Padang at 10 o'clock, so I went to the hotel to have a rich breakfast, and I was still very full. I will go to Badong beach to have a last look. I like the sea, and I will be surprised every time. In the morning, Badong is quiet and comfortable. Many shops have not been opened yet. The nightlife in Badong is rich. I walk in the street, a little reluctant to leave, the morning sun is not so hot, the sun is still beautiful. Goodbye, Phuket.
Patong Beach
After more than 2 hours of flight, I finally returned to the motherland, safe back, I returned to China, this is my first time, a person's plan, a person's travel abroad, this for everyone is the first step in life across the country. Sigh that time flies. Sigh that life goes by so fast. We should have a heart of gratitude, to feel the world, to listen to the voice of the world. The meaning of travel is different for everyone. We should feel it with our heart and experience it with our heart. There are always surprises. When you return home. The outside world is wonderful. Travel is to leave the familiar plants and trees and go on an unknown journey, because I don't know who I will meet, what I will encounter, and even what I will find to surprise me. All these unknowns are the biggest purpose and harvest of my travel. Maybe when you are old, open your travel abroad photos, open your travel abroad blog, look at every word you wrote at that time, every photo, maybe, at this time, you will feel that your travel was right, this is also a fortune in your life, but also the most beautiful journey in your life. The world is a book, and those who do not travel see only one page of it. Go out for a walk, see different scenery, contact different people and things, you will find that your troubles are so insignificant. The world will make you love life more. More friends who like to travel can pay attention to Bohu Sina Weibo:   Tang Bohu 2012
Phi Phi Island